racepulse.com Peterborough Speedway Friday October 7, 2016
Photos Page 1
The first day of the 3 day 24th Autumn Colours featured 1st round qualifying for OSCAAR Modifieds, Pro Late Models, Late Models, Thunder Cars, Mini Stocks and 4Fun. There were 2 20 lap features for 'Young Guns' - drivers 21 and younger. The Mini Stock feature was won by Cayden Lapcevich, followed by Myles Tyson, Brandon McFerren, Nick Clarke and Brandt Graham. The Thunder Car feature was son by Lane Zardo, followed by Myles Tyson, Treyton Lapcevich, Jordan Howse and Jade Franklin. For full official results and more info, please see Peterborough Speedway and OSCAAR .
I shot about 3600 photos during the day Friday (see also Saturday and Sunday).

The Photos will be ready as soon as i can - Meanwhile, here are a few samples.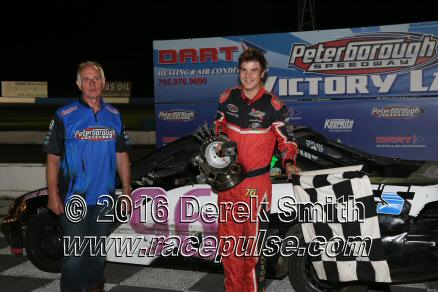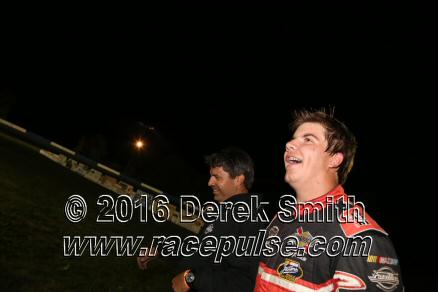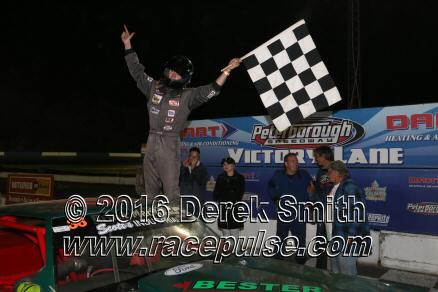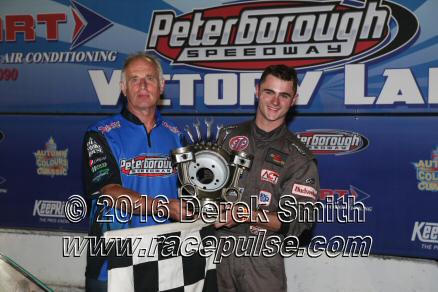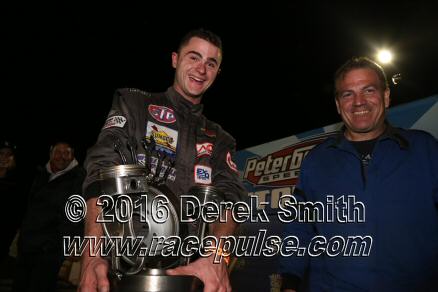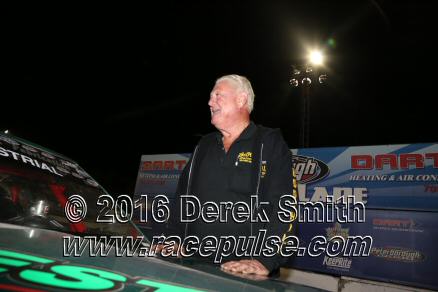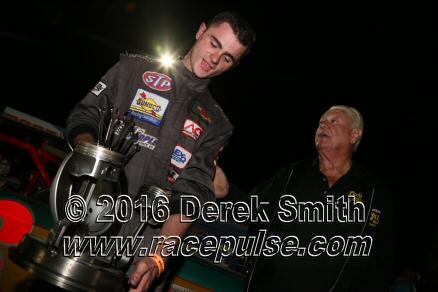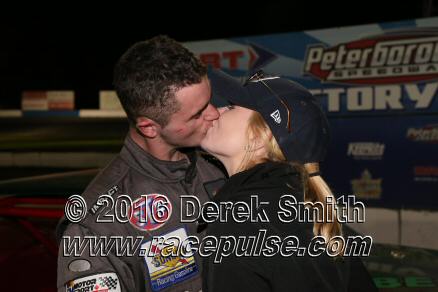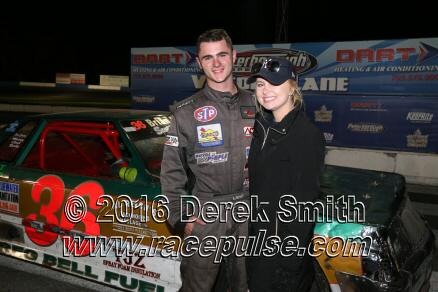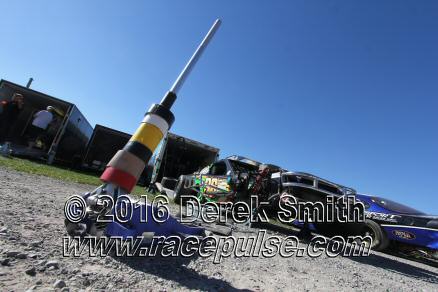 MORE Photos on (This is Page 1):
Page 1
Page 2
Page 3
Page 4
Page 5
Page 6
Page 7
Page 8
Page 9
Page 10
Top
MOST photos are for sale - More Info Here.

NOTE: ALL IMSA PHOTOS AND ALL NASCAR TRUCK PHOTOS ARE NOT FOR SALE

These are COMPRESSED (ie distorted) photos - the actual photos are higher quality.
Be sure to click on each of the sample photos on this page
to see many additional photos.
Images and contents ©Copyright Derek Smith and may not be used without permission.